Garnet Games announces the release of Puzzle Moppet, a challenging 3D logic puzzle game for Mac OS X, which is now available on the Mac App Store at a discounted price. Puzzle Moppet is a brain teasing 3D platform puzzle game. The player's task is to guide the Moppet through 30 levels, and help the Moppet find its way past ice blocks, exploding blocks, balloons and elevators, and reach the portal at the end of each puzzle. The gameplay in Puzzle Moppet is designed to test player's brains with puzzles ranging from the fun and very easy to Tramadol Online the devilishly devious that will require a deep spatial awareness to complete.
Game Features:
* 30 tricky and interesting puzzles
* Unique graphical style
* True 3D puzzles
Device Requirements:
* Mac OS X Leopard or later
* 1 Ghz Intel processor
* 256 MB RAM
* 20 MB hard disk space
* Graphics card recommended for best experience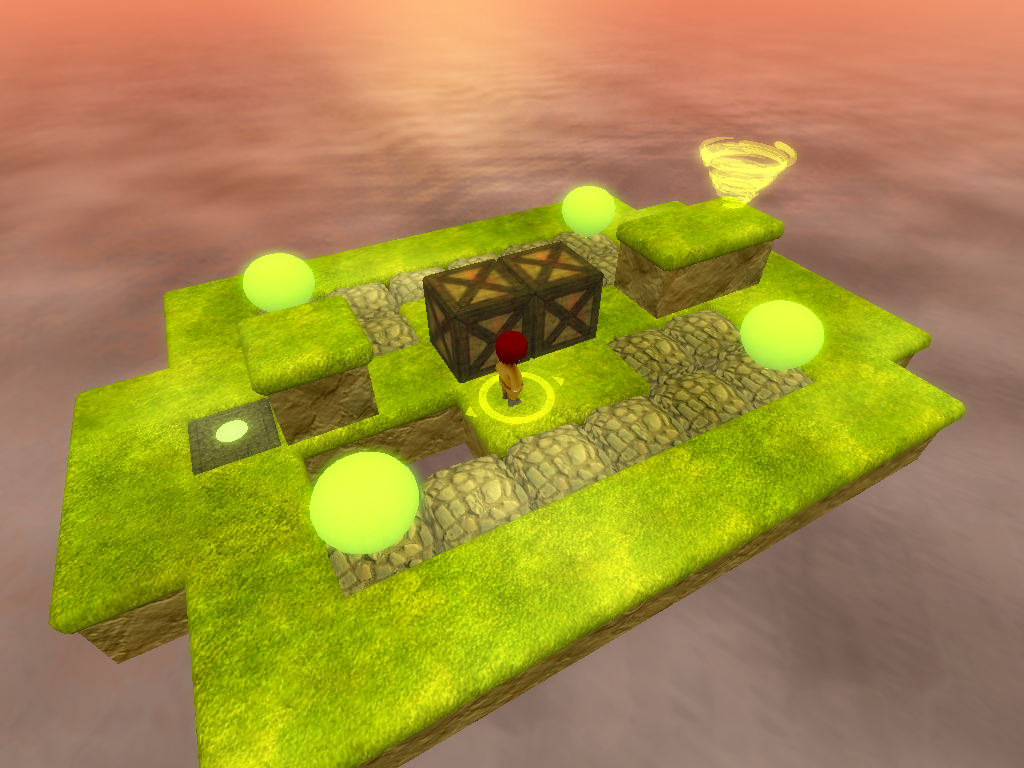 Pricing and Availability:
Puzzle Moppet 1.0 is currently available for only $4.99 on the Mac App Store in the Games category, and a demo version of 7 different levels is available for free from the Puzzle Moppet website.
Puzzle Moppet 1.0
Purchase and Download
Download Trial (dmg)
SecureMac today announced MacScan 2.9, the latest version of itsanti-spyware privacy and security software now adding support for Apple's Mac OS X 10.7 Lion. This new version of MacScan enhances protection against the latest threats for Mac OS X, adding usability enhancements, bug fixes and adding full compatibility for Mac OS X 10.7 (Lion). MacScan 2.9 has been updated to offer compatibility with Apple's Safari 5.1. Additionally, MacScan 2.9 contains an improved user interface plus the latest spyware definitions and tracking cookie blacklist.
Pricing and Availability:
MacScan 2.9 is available for try for 30-days or purchase for 29.99. Upgrades from previous versions of MacScan 2 are free, and can be obtained by either selecting "Check for Updates" under the "MacScan" menu, or by downloading the demo version from SecureMac and entering your serial number.
MacScan Family Pack lets you install the popular MacScan anti-spyware software on up to three computers for only $49.99. Existing users of MacScan can upgrade the single license to the MacScan Family Pack allowing installation on up to three computers for the difference of the original price and the Family Pack price.
Apple today announced that Mac OS X Lion is available today as a download from the Mac App Store for $29.99. Some of the features in Lion include: new Multi-Touchgestures; system-wide support for full screen apps; Mission Control; the Mac App Store; Launchpad, a new home for all your apps; and a completely redesigned Mail app.
Additional new features in Lion include:
Resume, which brings your apps back exactly how you left them when you restart your Mac or quit and relaunch an app;
Auto Save, which automatically and continuously saves your documents as you work;
Versions, which automatically records the history of your document as you create it, and gives you an easy way to browse, revert and even copy and paste from previous versions; and
AirDrop, which finds nearby Macs and automatically sets up a peer-to-peer wireless connection to make transferring files quick and easy.
Pricing & Availability
Mac OS X Lion is available Semenax as an upgrade to Mac OS X version 10.6.6 Snow Leopard from the Mac App Store for $29.99 (US). Users who do not have broadband access can download Lion at Apple retail stores and later this August, Lion will be made available on a USB thumb drive through the Apple Store for $69 (US). Mac OS X Lion Server requires Lion and is available from the Mac App Store for $49.99 (US).
Lion requires an Intel-based Mac with a Core 2 Duo, i3, i5, i7 or Xeon processor and 2GB of RAM. Lion is an upgrade and can be installed on all your authorized personal Macs.
The OS X Lion Up-to-Date upgrade will be available through the Mac App Store at no additional charge to all customers who purchased a qualifying new Mac system from Apple or an Apple Authorized Reseller on or after June 6, 2011.  Additional information can be found at apple.com/macosx/uptodate.
Apple today released iTunes 10.4 with support for Lion's Full-Screen Apps feature. The other major feature of iTunes 10.4 is that it is now a 64-bit Cocoa application.
According to Apple, "you can now use iTunes with OS X Lion's new Full-Screen App capability, which allows you to use iTunes and other apps without distractions. Navigate between your full-screen apps with a simple gesture.
Note: iTunes is now a 64-bit Cocoa application on OS X Lion and includes a number of important stability and performance improvements. Some iTunes plug-ins may no longer be compatible with this version of iTunes. Please contact the plug-in developer for an updated plug-in compatible with iTunes 10.4."
Apple today introduced iCloud, a set of free new cloud services that work seamlessly with applications on your iPad, iPhone, iPod touch, Mac, or PC to automatically and wirelessly store your content and push it to all your devices.
iCloud services include new versions of Contact, Calendar, and Mail; iCloud Backup and Storage; Photo Stream; and iTunes in the Cloud.
Last but not least,  iTunes play online pokie machines Match ($24.99 a year) will give you all of the benefits of iTunes in the Cloud for music you haven't purchased from iTunes (iTunes Match scans your library and puts it in the cloud)
iCloud will be available this fall, along with iOS 5. A free beta version of iTunes in the Cloud is available today in the U.S. and requires iTunes 10.3 and iOS 4.3.3