Garnet Games announces the release of Puzzle Moppet, a challenging 3D logic puzzle game for Mac OS X, which is now available on the Mac App Store at a discounted price. Puzzle Moppet is a brain teasing 3D platform puzzle game. The player's task is to guide the Moppet through 30 levels, and help the Moppet find its way past ice blocks, exploding blocks, balloons and elevators, and reach the portal at the end of each puzzle. The gameplay in Puzzle Moppet is designed to test player's brains with puzzles ranging from the fun and very easy to Tramadol Online the devilishly devious that will require a deep spatial awareness to complete.
Game Features:
* 30 tricky and interesting puzzles
* Unique graphical style
* True 3D puzzles
Device Requirements:
* Mac OS X Leopard or later
* 1 Ghz Intel processor
* 256 MB RAM
* 20 MB hard disk space
* Graphics card recommended for best experience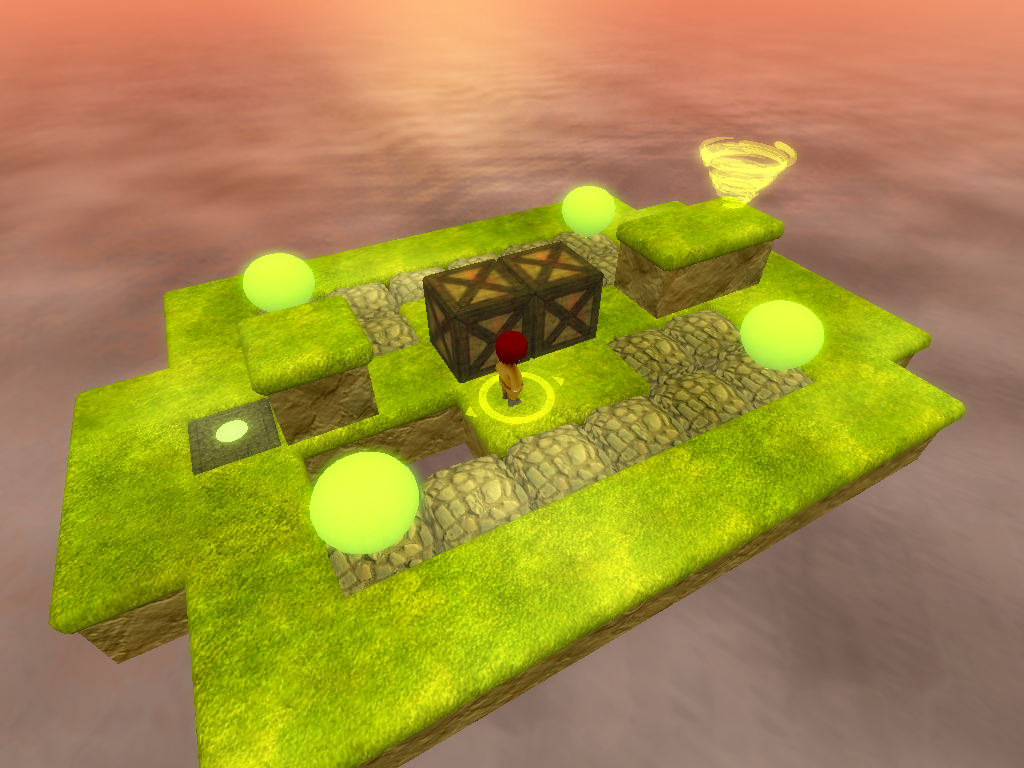 Pricing and Availability:
Puzzle Moppet 1.0 is currently available for only $4.99 on the Mac App Store in the Games category, and a demo version of 7 different levels is available for free from the Puzzle Moppet website.
Puzzle Moppet 1.0
Purchase and Download
Download Trial (dmg)
Apple today Apple today updated the Mac mini with next generation Intel Core processors, new discrete graphics, high-speed Thunderbolt I/O technology and Lion.
The new Mac mini lineup is the following :
- The 2.3 GHz dual-core Intel Core i5 Mac mini with 2GB of memory and a 500GB hard drive starts at a suggested retail price of $599 (US), with options to add memory up to 8GB and a 750GB hard drive.
- The 2.5 GHz dual-core Intel Core i5 Mac mini with 4GB of memory and a 500GB hard drive starts at a suggested retail price of Pokies $799 (US), with options to upgrade to a 2.7GHz dual-core Core i7 processor, up to 8GB of memory, and a 750GB hard drive with an option to add or replace with a 256GB solid state drive.
-The 2.0 GHz quad-core Intel Core i7 Mac mini with Lion Server, 4GB of memory and dual 500GB hard drives starts at a suggested retail price of $999 (US). Options include adding memory up to 8GB, two 750GB hard drives, or up to two 256GB solid state drives.
The new Minis don't have any DVD/CD drives. They ship with Lion.
Apple today introduced several new MacBook air models.The new Macs are based on Intel's Sandy Bridge platform. Apple also replaced the minidisplay port with a Thunderbolt port for peripherals. The new MacBooks also have backlit keyboards. They are offered in the following configurations:
11.6-inch
- 1.6 GHz, 64 GB SSD, 2 GB RAM: $999
- 1.6 GHz, 128 GB SSD, 4 GB RAM: $1199
13.3-inch
- 1.7 GHz, 128 GB SSD, 4 GB RAM: $1299
- 1.7 GHz, 256 GB SSD, 4 GB RAM: $1599
The new 11.6 inch model is now the entry level Mac laptop (the white MacBook is discontinued as of today). All models ship with OS X Lion preinstalled.
Apple today released iTunes 10.4 with support for Lion's Full-Screen Apps feature. The other major feature of iTunes 10.4 is that it is now a 64-bit Cocoa application.
According to Apple, "you can now use iTunes with OS X Lion's new Full-Screen App capability, which allows you to use iTunes and other apps without distractions. Navigate between your full-screen apps with a simple gesture.
Note: iTunes is now a 64-bit Cocoa application on OS X Lion and includes a number of important stability and performance improvements. Some iTunes plug-ins may no longer be compatible with this version of iTunes. Please contact the plug-in developer for an updated plug-in compatible with iTunes 10.4."
WaterField Designs today introduced the all-new MacBook Air Smart Case. The robustly protective and impeccably stylish new Smart Case is available in custom sizes for both the 11- and 13-inch MacBook Air models.
Features:
* Two sizes: Custom fitted to 11.6" or 13" MacBook Air
* Light and protective
* Water-resistant, nylon exterior
* Lightly padded interior
* Flanked by eco-friendly, distressed brown leather
* High-impact, rigid Viagra plastic inserts for additional protection
* Stretch back pocket to hold power adapter and cables
* Six color choices
With this new addition, WaterField now offers three MacBook Air sleeve options - the new Smart Case, the SleeveCase, and the Suede Jacket Sleeve.
Pricing :MacBook Air Smart Case: 11-inch: $79. 13-inch: $89. Colors are available in Black, Copper, Flame, Green, Pearl or Pine.