GarageBuy sort en version 1.5
GarageBuy 1.5 est une application gratuite pour OSX qui vous permet de trouver et acheter des objets sur eBay. Le logiciel pour Mac a un petit frère sur iPhone. Les deux sont gratuits. 
Les principales fonctionnalités de GaraBuy sont les suivantes :
GarageBuyTouch pour iPhone
Support de Leopard
Placer des enchères directement dans GarageBuy
Acheter des objets directement depuis GarageBuy
Vue des objets en mode galerie
Rechercher les mises aux enchères par vendeur
Mettre des acheteurs sur liste noire.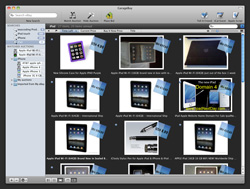 Related posts:
Share your thoughts, post a comment.
You must be logged in to post a comment.