GarageBuy 1.5 released
GarageBuy 1.5 is a free application for OS X that helps you find and purchase items on eBay. The Mac software comes with a little brother for iPhone. Both are free.
The main features of GarageBuy are as follows:
GarageBuyTouch For Your iPhone
Support For Leopard
Place Bids Directly Inside GarageBuy
Purchase Items Directly Inside GarageBuy
Gallery List View
Search For Auctions By Seller
Blacklist Buyers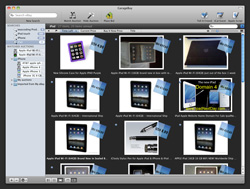 Related posts:
Share your thoughts, post a comment.
You must be logged in to post a comment.